The long-awaited DVD Documentary from Blue Parrot Productions is finally here!
SO YOU WANT TO BE A VIDEO GAME DESIGNER?
"You've Got Questions, They've Got Answers"
Featuring insights from the creators of some of the most popular, best-selling, highest-earning titles in videogame history; including Ed Boon (Mortal Combat), Brian Colin (Rampage World Tour), Jack Haegar (Trog), Rod Humble (Humans), Eugene Jarvis (Crusin' USA), Frank Kuan (Primal Rage), Jeff Nauman (Arch Rivals) and many more!

This fascinating hour-long documentary feature offers an overview of the Game Design Process as well as advice on how to "break into" the highly competitive game industry. The perfect gift for your favorite video game enthusiast!

NOT RATED
Running Time approx. 56 Minutes
Special Features include "GameDesign History" and "Sneak Peeks"

Visit the Game Refuge Company Store for more information!

--------------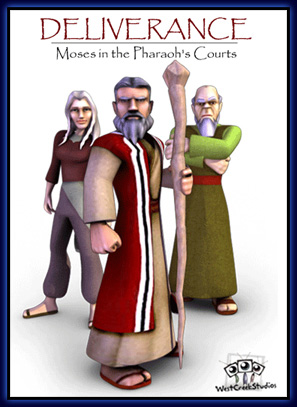 Coming soon from West Creek Studios
"Deliverance".
Home&nbspIn The Spotlight&nbspBehind The Scenes&nbspAlong The Way&nbspAround The Office&nbspAt The Arcade
On The Street&nbspOver The Counter&nbspAgainst All Odds&nbspDown The Road&nbspUp Your Exposure&nbspUnder Pressure